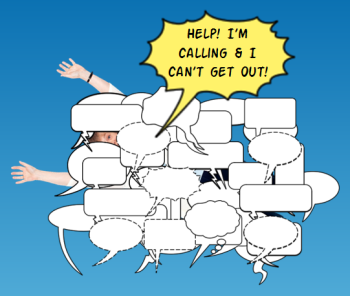 If you build online training courses then odds are you'll need some text callouts. In a previous post, I shared 45 free hand-drawn callouts. They're great to use in your elearning courses, especially for interactive scenarios as in the simple example below.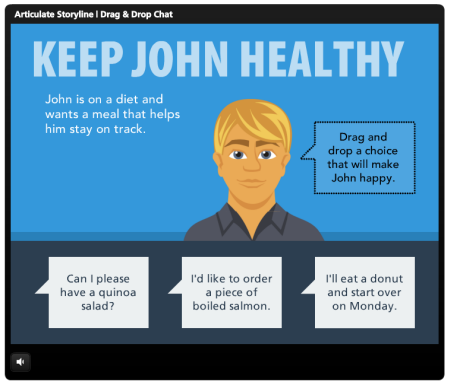 Someone emailed me the other day looking for some of the free callouts in the community so I thought I may as well create a single post with links to all of the free callouts currently available in the community.
100 Free Callouts & Text Bubbles
Below are links to the free callouts. You're free to use them as you wish.
Hopefully you'll find some use for the free assets.
Here's a question. What do you call these? Sometimes I call them speech or text bubbles. Some people call them chat clouds. What do you call them?
Upcoming E-Learning Events
February 3 & 4 (London). Learning Technologies. Swing by the Articulate booth and say "Hello" or check out my free session February 3 at 2:45: 5 Ways to Use Interactive Video to Engage Your Learners.
April 26 (Houston, TX). Interactive Video Made Easy in Articulate Storyline. Details coming soon.
April 27 (Houston, TX). Keynote presentation. Details coming soon.
Free E-Learning Resources
7 responses to "More than 100 Free Callouts for Your Online Course Design"