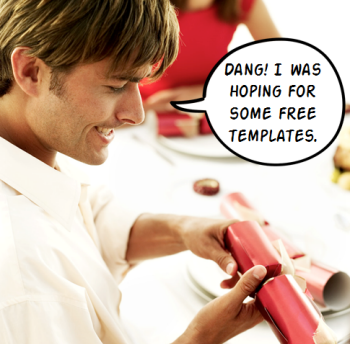 I received quite a few emails last week about the iPad-inspired template in the post on how to get rid of bullet points. Here's a link to one I did in for a previous post. I updated the template to give it a different look.
Free E-Learning Template
I opted for a flat design with larger boxes to replace the bullet points. They'll work better on a touch device. For the demo I used the icons made available by the designers at Icons8.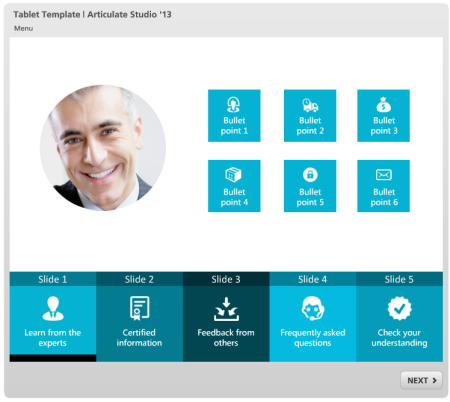 In addition to the free template above, the community team shared a number of free resources this past week.
Upcoming E-Learning Events
February 3 & 4 (London). Learning Technologies. Swing by the Articulate booth and say "Hello" or check out my free session February 3 at 2:45: 5 Ways to Use Interactive Video to Engage Your Learners.
April 26 (Houston, TX). Interactive Video Made Easy in Articulate Storyline. Details coming soon.
April 27 (Houston, TX). Keynote presentation. Details coming soon.
Free E-Learning Resources
3 responses to "Close Out the Year with These Free E-Learning Templates"