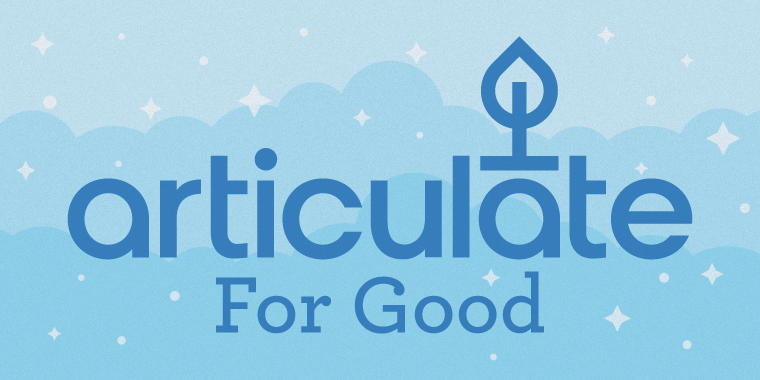 It's a big day! We are so excited to announce the first-ever Articulate for Good grant award winners. We'll be helping these nonprofits to tackle their important projects with grants of cash, Articulate software, and training (thanks to our partners at Yukon Learning).
Since we announced this new program in September, we've received more than 30 applications from nonprofits working on job training, health, environmental, and educational programs all over the world. We loved learning about all of these amazing organizations and the compelling ways they're incorporating e-learning in their programs.
A team from Articulate carefully evaluated all applications and chose these stand-out winners:
We're thrilled to see what these grant recipients do with support from Articulate for Good! Of course we'll keep you posted on their results.
Thanks so much for helping us spread the word about this program, and thanks to all the applicants for sharing your inspiring projects with us.
We plan to offer Articulate for Good grants regularly, so please add your email address here to stay in the loop about news and funding opportunities.