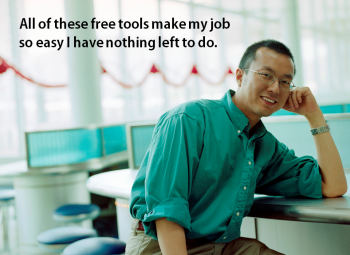 Time and money are the resources most of us don't have. So in today's post I thought I'd share some free applications that you may find handy as you work on your elearning courses.
Find Everything
The app is called Everything by VoidTools. David Anderson shared this with me after a recent workshop. It's a simple application that lets you quickly search your computer. I created a custom keyboard shortcut and use it throughout the day because it really is super-fast.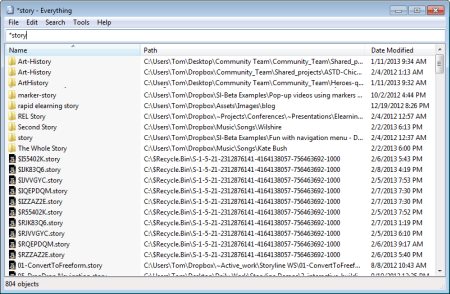 I'm addicted. I just start searching stuff because I can. Sometimes I get up in the middle of the night just to do random searches. Works like a charm. There are other tools like this out there. If you don't use one, Everything is worth trying and the price is right.
WaveShop
In a previous post I shared some tips on recording narration and ten free audio programs that can be used for elearning. I'll throw WaveShop in the mix of good free audio editors.
WaveShop is straightforward and has a lot more than basic editing functions. So if you only need to do something simple, you're all set. But if you want to do more, then there are plenty of features to let you.
K-Lite Codec Pack
This isn't really an application as much as a great resource. When working with multimedia you may run into issues playing audio or video files. Often these issues can be resolved by making sure the audio and video drivers are up to date for your computer's hardware.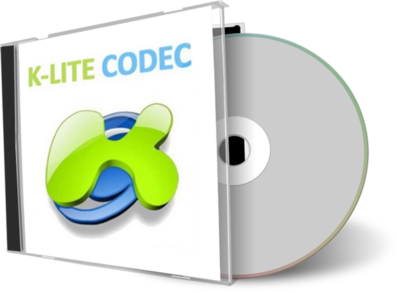 Another simple solution is to make sure you have updated audio and video codecs. They help encode and decode the various media formats. The K-Lite Codec Pack is a collection of all sorts of filters and codecs. Don't confuse this pack with the Chi-Lites where you're limited to soulful funk but no AV codecs.
Cool Job: Work with the Articulate Community
I mentioned this open position in last week's post and had a few people email questions. You can learn more about the job and apply here.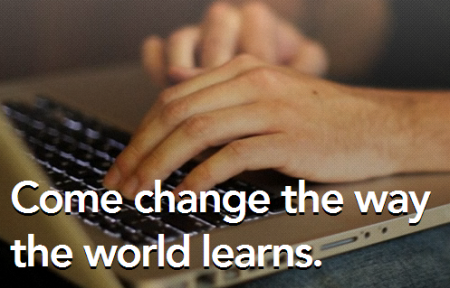 What you'll need:
Writing examples
Portfolio that shows your best skills
We won't start to look at the applications until after the Learning Solutions conference so that should give you time to put together samples of your best work. Articulate's a great company with some of the smartest people I know. And our elearning community is filled with some great people, too. So we're looking for someone who's going to fit right in. That could be you!
Events
Free E-Learning Resources
6 responses to "3 Free Tools That Save Time & Money Plus Get a Cool Job"