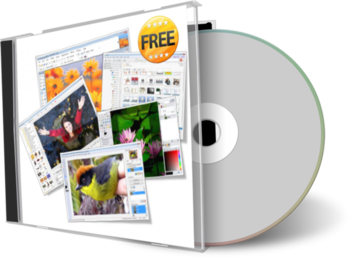 I'm always asked what skills a rapid elearning designer should have.  One of the most important skills is basic image editing.  You don't need to be a professional graphics designer.  However, you should be able to do some basic editing.  Because of this, an image editing application should be in your tool chest.
Today we'll look at five free desktop applications that you can use for basic image editing.  But before we explore the free tools, a good budget-friendly option is Photoshop Elements.  It's relatively inexpensive and should be able to do what most people need for elearning.  Plus, it's a great starting point for those who are interested in learning more about Photoshop which is still the main application for graphics.
If you still want to go the free route, here are some good choices for desktop tools.  They range from simple to a bit more high-end and sophisticated. 
Picasa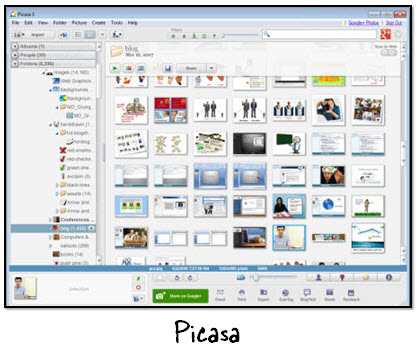 Picasa is a pretty simple solution, but one that may work for some of the basic tasks like cropping and image enhancement (especially if you take a lot of your own photos).  You don't get layers and some of that type of editing, but you do get a lot of image enhancing features.
One of the features I do like about Picasa is that I can use it to tag and catalog the images on my computer or network drive.  It comes in really handy when looking for assets.
PhotoScape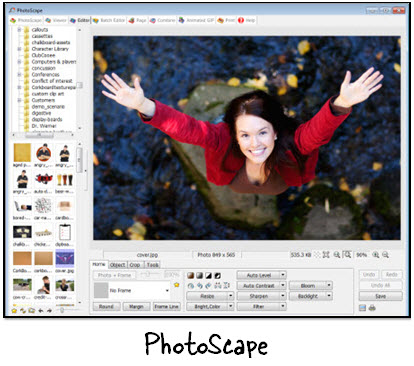 PhotoScape is a tool that I've liked for a while because it does quite a bit. However, I've been reluctant to recommend it in the past because the licensing agreement used to be for personal use only. However, now it looks like that's no longer the case.
It's a great product and does a lot more than some of the other tools.  You don't have layers, so composing images isn't possible; but there are a lot of nifty filters and other features that add value.
They also have a mole removal feature which could come in handy if you work in the espionage industry.
Paint.net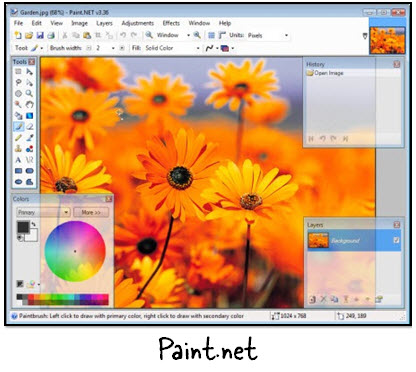 Paint.net has really developed into a nice application.  It does most of what you expect from a graphics editor and is more than capable to handle all of your elearning needs.  It's the one that I usually recommend first.
PixBuilder Studio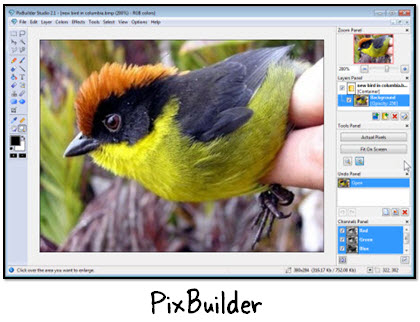 PixBuilder is a pretty standard image editor with support for multiple formats and layers.  A couple of nice features are the low memory and portability.  That means you can load it on a USB drive and run it from there rather than install it on your desktop.
GIMP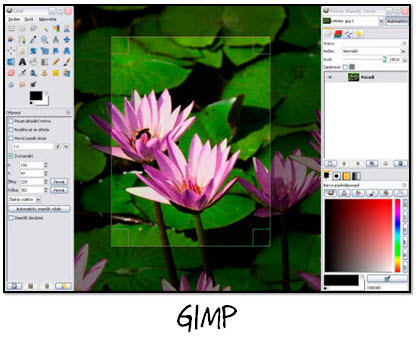 GIMP is a powerful application and closer to Photoshop than the ones mentioned above.  It's the perfect application for the person who wants more capability, but doesn't want the expense of Photoshop.  It's also got a very active user community.
There you have it—five free desktop applications that range from simple editing to high-end capabilities.  If you need an image editing application and are working with limited resources, I'm sure you'll find that at least one of these tools will meet your needs.
Events
Free E-Learning Resources
36 responses to "5 Free Desktop Image Editors for E-Learning"