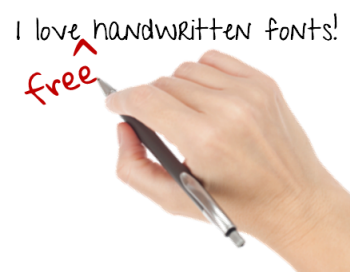 I like to use handwritten fonts in my courses. They work well when I add them to speech bubbles, callouts, or captions. I also like the contrast a handwritten font adds to a more formal design. It comes across as a personal note—something I need to focus on.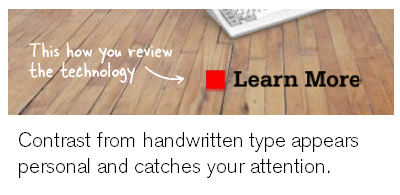 In a previous post I shared ways to use the handwritten fonts as well as some speech bubbles and free hand-drawn graphics that you can download and use with the fonts.
One of my favorite handwritten fonts is Skippy Sharp. It's the font you'll see in many of my blog posts. But Skippy Sharp isn't a free font. You can get it for about $30.
Buying fonts can be pricey if you don't have a budget but want a lot of choices. That's when using free fonts comes in handy. And there are plenty of them out there, but most seem to have the same one.
Free Font Sites
Free (with Conditions)
But one problem is that free isn't always free. So make sure that you look at the license agreement that comes with the font download. Many have restrictions on commercial use.
The restrictions aren't extreme. For example, Kimberly Geswein who shares a lot of fonts only charges $5. Surely that's affordable for an elearning project.
Seven Free Fonts
To help you save time, I looked for seven really nice handwritten fonts that are free for commercial use and each a little bit different. No use having handwritten fonts that all look the same.
*Bonus: free fonts in the community.
You'll notice that all of the fonts come from Google Web Fonts. The reason is that they've been vetted and are free to use unlike many sites that say the fonts are free but then it turns out they're only free for personal use.
I don't know about you, but I really don't use too many fonts for personal use so those "free" fonts are not that valuable to me. I guess I could start making more posters at home or elearning courses to teach my kids how to clean their rooms.
Do you have a favorite handwritten font? Or where do you find free (or low cost) fonts? Feel to share them in the comments section.
Events
Free E-Learning Resources
25 responses to "7 Free Handwritten Fonts for Your E-Learning Courses"