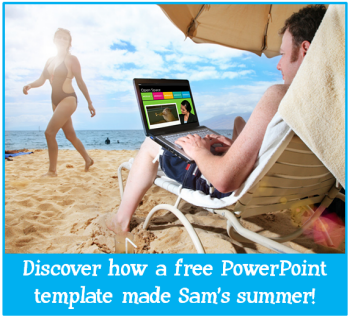 Below is a PowerPoint template that you can use for your elearning courses or other online training.
Example of Free PowerPoint Template
Here is a published example of the PowerPoint template with the download link.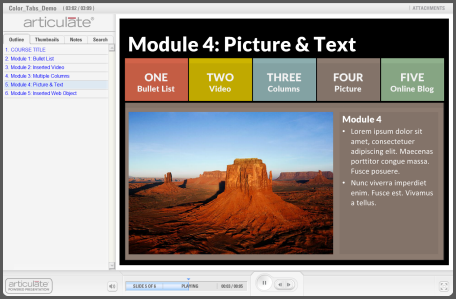 Example of the Free Storyline Template
I also created a Storyline version of the template if you're a Storyline user.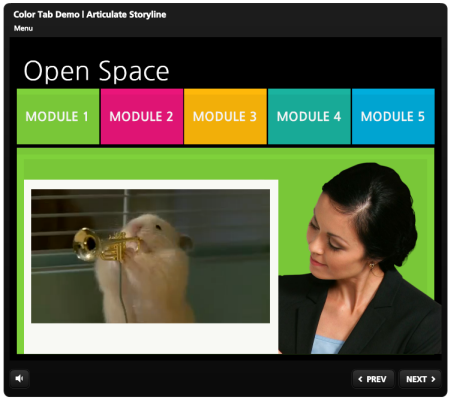 Click here to view the Storyline demo.
Customize the Free Templates
Both templates are designed so that you can quickly create and apply custom color schemes. The module tabs use accent color boxes one through five.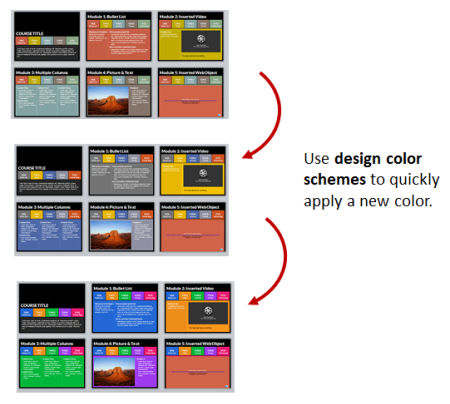 Keep in mind that you can also apply your own font scheme so you're not limited to the default fonts. This template may be a good way to practice creating some font pairs.
I hope you enjoy the templates. If you use them, send me a link. I'd like to see what it looks like.
Events
Free E-Learning Resources
6 responses to "Celebrate Summer with This Free PowerPoint E-Learning Template"