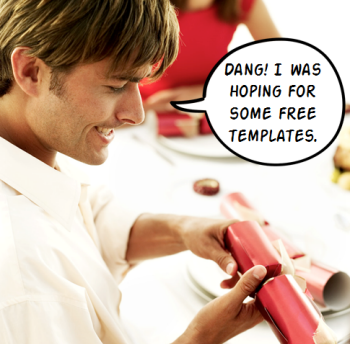 I received quite a few emails last week about the iPad-inspired template in the post on how to get rid of bullet points. Here's a link to one I did in for a previous post. I updated the template to give it a different look.
Free E-Learning Template
I opted for a flat design with larger boxes to replace the bullet points. They'll work better on a touch device. For the demo I used the icons made available by the designers at Icons8.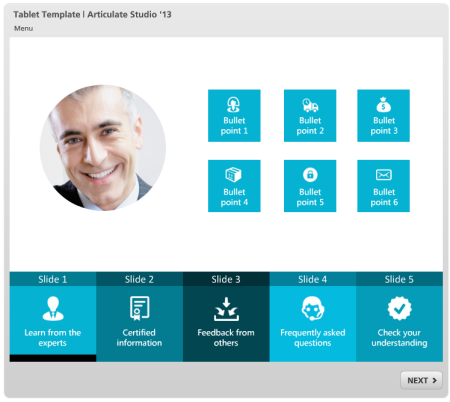 In addition to the free template above, the community team shared a number of free resources this past week.
Events
Free E-Learning Resources
3 responses to "Close Out the Year with These Free E-Learning Templates"