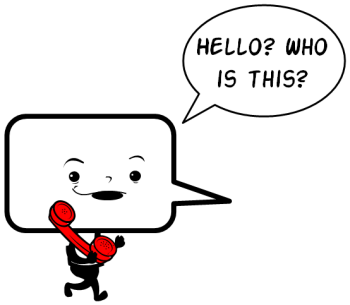 In an earlier post I shared over 100 free callouts for you to use with your online training courses. Who doesn't like free?
There are plenty of free callouts from which to choose. However sometimes the free ones just don't work and you'll need to create your own. So today I am going to show you how to create your own callouts.
How to Create Your Own Free Callouts in PowerPoint
One of my favorite features in PowerPoint 2010 is combining shapes. In fact, I have it as a tab in my PowerPoint ribbon so I always have quick access to that feature. Being able to create shapes in PowerPoint means I can create my own callouts. Here's how:
What is a callout? The callout is made of the body where we add text. And then it has the tail that points in the direction of the talking character. So it's basically just two shapes. We'll combine those in PowerPoint.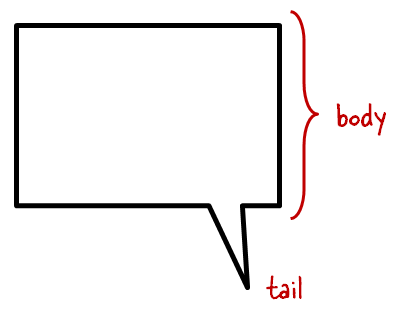 Add a shape to the slide. I like rounded rectangles because they're a bit more organic. Ovals are nice, too.
Add a tail shape. I like to use the lightning bolt. Some people use the crescent or triangles. It really doesn't matter as long as you can get the look you want.
Position the callout so that it aligns with the speaker. This is where creating your own comes in handy. You can position the body and tail before creating the final shape.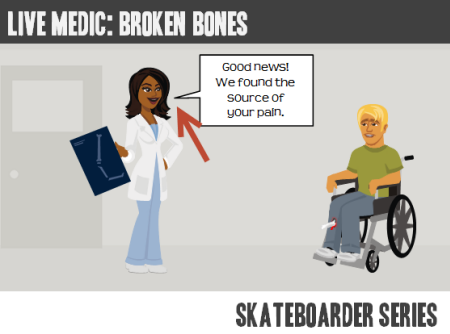 Combine shapes in PowerPoint to create a single shape.
Edit points to create more customization. If you want to get fancy, use the Bezier curve. Right click on the shape and select edit points to access this feature.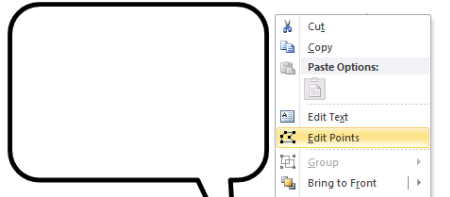 Tutorial: How to Create Callouts in PowerPoint
Here's a quick video to show how to create your own callouts using PowerPoint.
Tutorial: How to Create a Callout Template
This tutorial shows you how to create a template for callouts that you can use to quickly change the shape of the callouts you create.
Click here to view the tutorial.
A Dozen Free Callouts
To help you out, I created a few callouts. But I encourage you to create your own.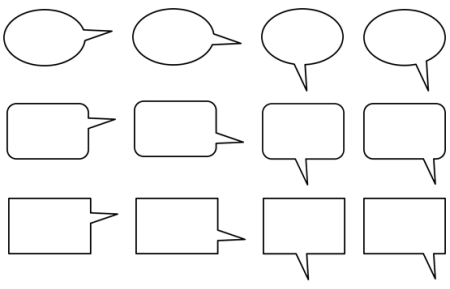 Click here to download the free callout graphics.
Take advantage of the free downloads. But also learn to build your own callouts. That way you'll always have what you need when you need it.
If you do create some and want to share them, send me an email and I'll make them available to the rest of the community.
Events
Free E-Learning Resources
4 responses to "A Simple Way to Create Custom Callouts for Your Courses"