Here are two common challenges when building online training courses: knowing what content needs to be in the course and then having the right visuals to support the learning of that content. One way to overcome these challenges is to increase your visual thinking skills. You'll learn to focus on the right content and then find the right visuals to support what you're teaching.
What is Visual Thinking?
The essence of visual thinking is to convert your text-based information to images and text that show concepts and the flow of ideas. I like the way Dave Gray describes it as a way to "move beyond the linear world of the written word, lists, and spreadsheets and entering the non-linear world of spatial relationships, networks, maps, and diagrams."
Dan Roam does a nice job drawing a distinction between our "verbal" and "visual" mind by using a fox and hummingbird analogy.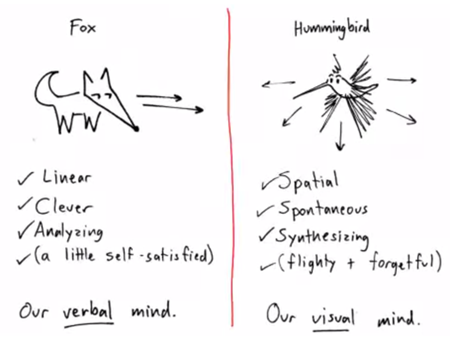 And this is where visual thinking is relevant to e-learning: most e-learning is on the fox side of things. We're info-centric and lean on our verbal minds to push out information. Yet, e-learning is a mostly visual medium. So it's ripe for us to use our visual minds to present information and concepts in a way that's less dependent on text. This helps us move past bullet point lists.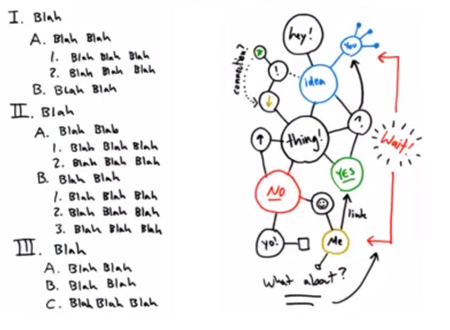 How to Learn More About Visual Thinking
There are all sorts of great resources on visual thinking. Below are some videos to get you started and a few good book recommendations for those who want to dig deeper.
In the videos below, both presenters share how to get started with basic shapes and a consistent approach to capturing the big ideas and concepts. The videos also complement each other because while they're similar they do use slightly different approaches.
Of course there's an investment of time watching the videos, however they're not too long and you'll learn quite a bit. Just treat them like a visual thinking workshop that you get to attend for free.
Dan Roam Presents
I like the work Dan Roam does. Here are some free videos that are part of his Napkin Academy. He shows how all drawings start with five simple shapes and also provides a grammar structure that guides what to draw.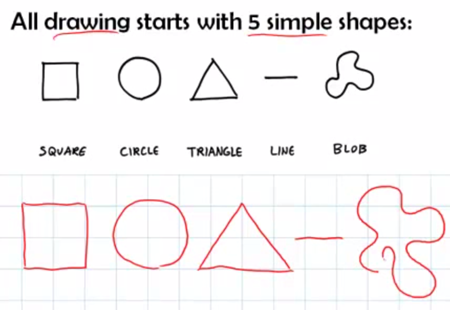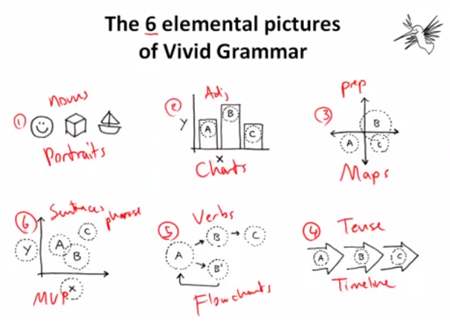 Dave Gray Presents
Here are three good videos by Dave Gray, founder of Xplane. He expands on Roam's basic shapes using a visual alphabet (glyphs) and explains how to know what to draw and when to do it.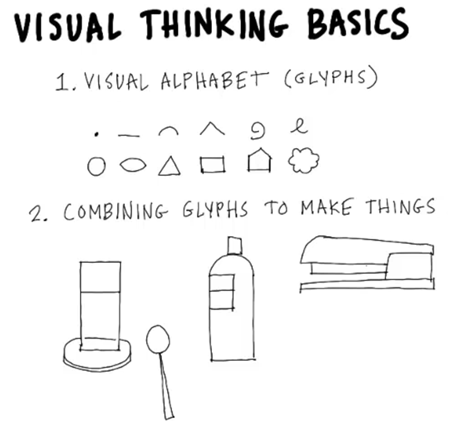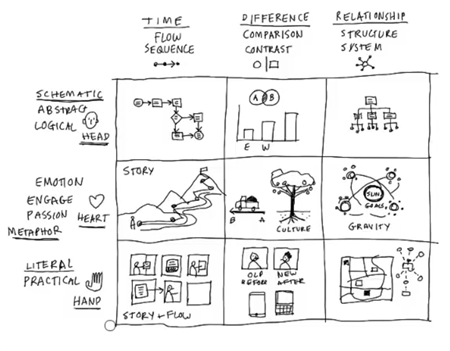 Good Books on Visual Thinking & Communication
I like videos, but I also like books. There's something about holding them in my hand and making my own notes in the margin. Here are some good visual communication books to add to your elearning library.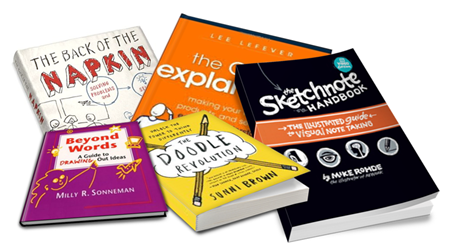 The links to Amazon books may produce a slight commission.
Your Next Steps…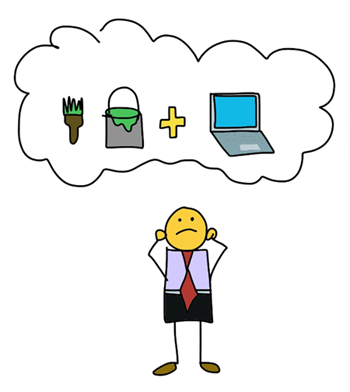 Learning about visual thinking is one thing. Actually applying it to your course design is another. Here are some suggestions to help you get started:
The key point in all of this is to train yourself to think visually. And then apply those skills to the construction of your e-learning courses. Keep in mind, e-learning is mostly a visual medium and unfortunately most courses are heavily text-based with deficient visual consideration. Thus, if you learn to think and communicate visually, you'll only get better at building your e-learning courses.
Have you applied any visual thinking concepts to your e-learning courses? If so, I'd love to learn more about what you did.
Events
Free E-Learning Resources
10 responses to "Essential Guide to Visual Thinking for E-Learning"