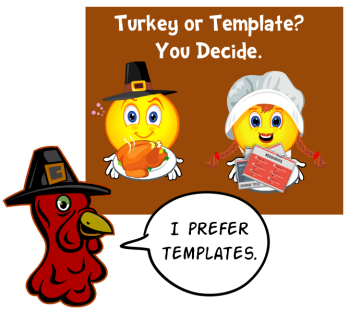 At a recent workshop I was showing some tips on creating elearning templates. I decided to finish up the template I started in that session and make it available for you to use as you wish. There's a version created in PowerPoint and published with Articulate Studio '13 and a version created for Articulate Storyline.
General Structure of the Free E-Learning Template
There are three main sections: objectives, modules, and resources. There are five modules so I created a unique layout for each module giving you five layouts from which to start. From there you can make all sorts of iterations.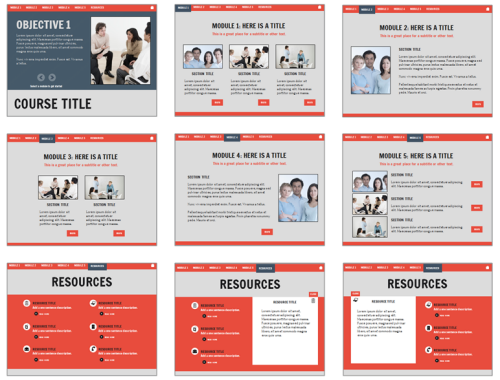 Free Fonts
For this template I used a couple of free fonts from Google. You can learn more about Google Web Fonts here.
You can use your own fonts but you'll need to make some adjustments to their alignment since the fonts will be a bit different.
Free PowerPoint Template
Here's a published version of the free template created in PowerPoint. While it's published in Studio'13 it will work fine in older versions, too.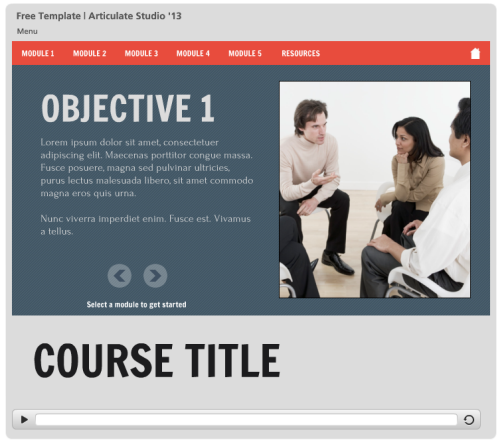 Click here to view the elearning demo.
Free Storyline Template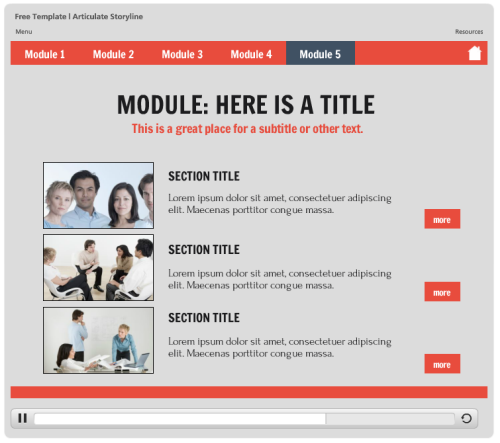 Click here to view the elearning demo.
Free Downloads
Here are the free elearning templates and a bonus download: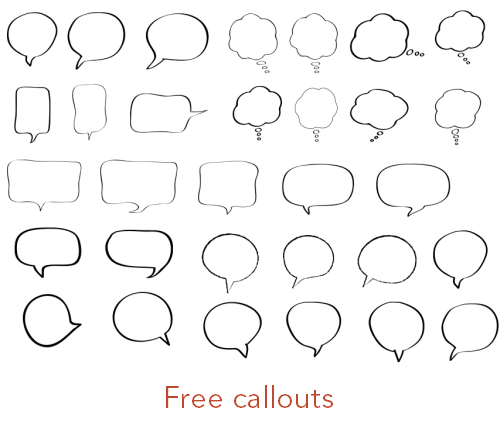 Bonus Tips
Here are a few bonus tips regarding the free elearning templates:
The pictures in the layouts are filled shapes. To adjust them you'll need to modify the fill settings.
The objective slide shape is filled with a pattern.
The resource icons are from clip art style 1307.
Many of the slide objects are on the master slide, so if you want to edit them, go there.
This week is Thanksgiving for those in the U.S. It's often a time where we reflect on those things for which we're thankful.
I am thankful for the blog readers, community members, and all of the great people I get to meet at the workshops each year. I am always inspired by the creativity and willingness to share by so many.
Hope you all have a great week.
Events
Free E-Learning Resources
13 responses to "Here Are Some Free E-Learning Templates to Speed Up Your Course Design"