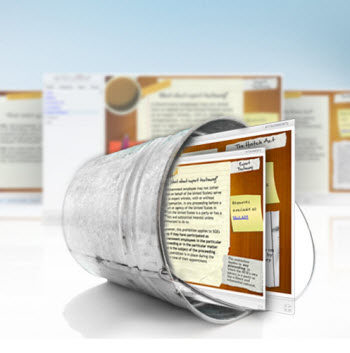 I get a lot of questions about how to move past the PowerPoint look when building rapid elearning courses. My first suggestion if you're working with PowerPoint is to step away from the original content. Start with a blank screen and then based on the context of the course, build the look and feel that's appropriate for the content.
With that said, sometimes you can get away with a pre-built template. A good example is with office-themed templates. They work because they're generic and can fit the look required for a lot of corporate elearning. The template isn't a replacement for analyzing the appropriate design needs for your course, but if you do determine that this type of template is appropriate, it's a good head start, especially for those who have no graphic design expertise or access to graphic design resources.
Here are some free office-themed templates and assets. The first is a new one and the rest are ones I've given away in previous posts.
New Multi-Layout Overhead Office Template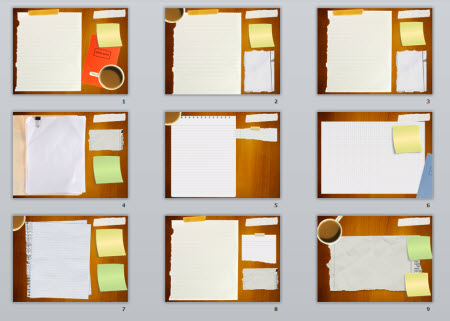 Here's a free PowerPoint template that features 10 layout options and also comes with a Quizmaker file.
Desktop Folder Template
Personnel Folder
Spiral Notebook
Tabbed Notebooks
Leather Portfolio
Projection Screens
Clipboard
Hand-drawn Assets
These free templates and assets are great for office-themed presentations. They also work great for simple exploration interactions where the learner can click on various resources to collect information. Combine that with some decision-making activities and you have all of the assets you need to create simple, yet interactive elearning modules.
Events
Free E-Learning Resources
19 responses to "Here's a Bucketful of Free Office Themed E-Learning Templates & Media Assets"