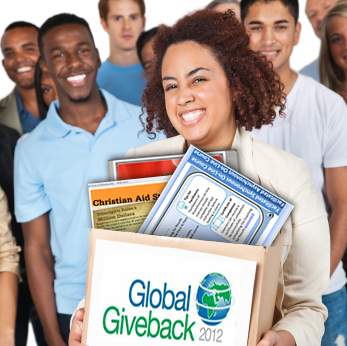 One of the most common complaints I hear from elearning developers is that they have to build the same types of courses over and over again. And often they're given little latitude in how the courses are designed.
This can be stifling and in many ways retard your growth as an elearning developer. You may get to work on a hundred projects, but they're basically the same project built a hundred times. This means you get little opportunity to expand your skills and do something different. And then later when you go to look for a different job, you won't have much interesting to show prospective employers.
A great way to grow your skills and add to your portfolio is by volunteering to build courses. You get to work on new content and meet some great people. You also get to help others less fortunate.
How to Volunteer
LINGOs is a consortium of NGO organizations that shares learning resources and experiences. Each year they run a Global Giveback campaign where they connect elearning developers to humanitarian organizations.
In a previous post I discussed the Global Giveback program and how it can be a win-win for you and the organization you support.
This year the Global Giveback's focus is to build a library of courses, Last Mile Learning, that teaches topics related to People Management, Team Management, Strategic Management and Project Management. This library of courses is free of charge and available to anyone working to reduce poverty and alleviate suffering in the developing world.
How Can You Help?

Volunteer to offer your expertise to Last Mile Learning. The LINGOs organizations and volunteers will form a team that will develop content in four formats:
Self-led elearning
Face-to-face curricula
Online synchronous curricula
Blended learning curricula
As you can see the teams will develop content that runs from classroom to elearning. So there's plenty of opportunity to apply your skills and expertise.
What's in it For You?
Your help extends the resources of the NGO organizations so they don't need to spend more money on training. This means that communities could excavate more wells, protect more sensitive areas, feed more malnourished children, introduce more agricultural innovations and implement more life-saving health programs – without additional resources!
There's great satisfaction in knowing that the skills you have can be a blessing to others all over the world. And the projects will help you develop skills that may round out your elearning and training experience.
You'll also be able to add a new project to your portfolio and you'll get to network with others in our industry. It's those relationships that could prove valuable somewhere down the road.
Other relevant posts:
Who Should Volunteer?
Bored with what you're currently doing? You'd make a great volunteer. Freelancer trying to build a great showcase and connect with others? You'd make a great volunteer. Teach instructional design students and tired of assigning projects that have a 2 week shelf life? You and your students would make great volunteers.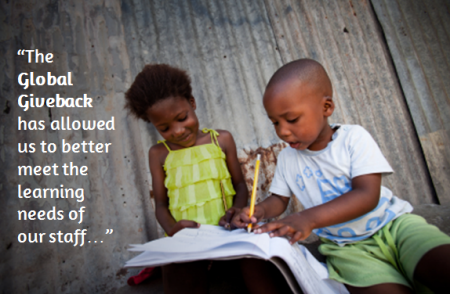 Basically, if you're in the learning and development industry then you'd make a great volunteer. To volunteer check out this information.
If you're looking to help others or get some more experience to flesh out your work portfolio, then building a LINGOs course is just the ticket.
Events
Free E-Learning Resources
15 responses to "How Your Skills Can Change the World & Help Build a Professional Portfolio"