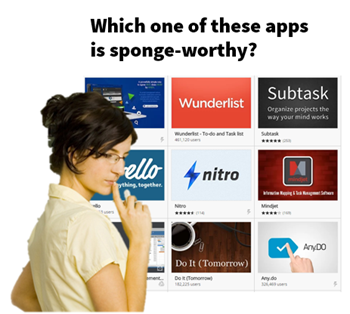 This weekend I reinstalled my operating system. After I installed my Chrome browser I was glad to see that everything sync'd properly, especially some of my favorite browser apps and extensions.
I've come to depend on them as I use many online services to help me build elearning courses. I love them because they're always at my fingertips and save me time.
Here are five of the extensions I use quite regularly.
IE Tabs
If you use PowerPoint, then this is a must-have app. There are some things you can do in Internet Explorer that you can't in other browsers. The IE Tabs app acts as if you're in Internet Explorer so it means that you have the same capability.
When I want to add clip art or other graphics from the Microsoft Office Online, I can click and drag it straight to the PowerPoint slide, right from the browser. Without the IE Tabs app, I have to download the files first and then insert them.
Watch the video below and you'll see what I mean.
Mark As Read
Mark As Read sits in the address bar and looks like a document. With it I can mark articles that I am reading or want to read later. I do have other apps that I use for bookmarking and saving for later, but I use this quite a bit because it's just so simple.
To me it's like dog-earing a book versus using some fancy-schmancy bookmark.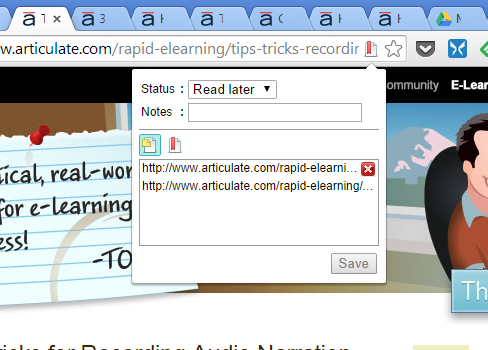 Search This Current Site
I mentioned this in a previous post so I won't rehash it much other than to say that this is one of my most used apps. Learn more about Search This Current Site from this post.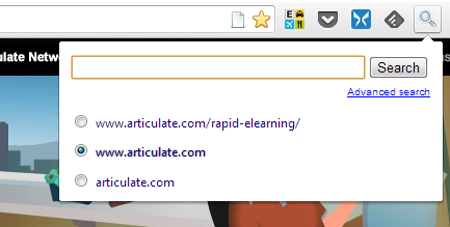 Black Menu for Google
The Black Menu for Google provides really fast access to some key Google functionality. Once logged into your account, you can quickly access all of your Google content.
I use it mostly for quick access to Google Drive and the translate function.
 
QuickDrop Explorer
Like many of you I use Dropbox to store and share a lot of my files. QuickDrop Explorer makes it handy to locate and share files right from the browser. There's no need to go to your Dropbox folder and dig for files. You can do it all from the browser.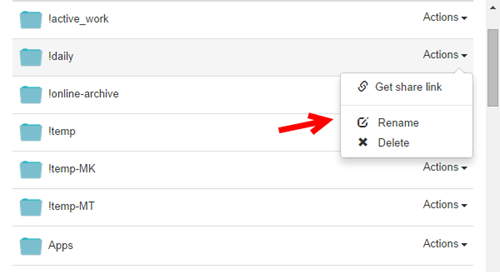 These are five of the apps that I use regularly. They save time so I see them as critical productivity tools. Which browser apps do you use?
Events
Free E-Learning Resources
5 responses to "Be More Productive with These Five Browser Apps"