Now that Microsoft's quit providing free clip art and free stock images many of you are scrambling to get hold of free resources to use for your elearning and training development.
Download Free Stock Images
In a previous post I shared 45 free stock images via the Unsplash site. In today's post I'm going to share how to get 68 free stock images via Creative Tail. They're free for commercial use which means you can use them for your online training courses.
Since the images are free to distribute based on the CC 4.0 license, I saved a few steps by putting them in a single folder for you to download.
You can download the free stock images here.
However, since Creative Tail made the images available for free, here's a courtesy link to their 500 image pack you can purchase.
If you're not inclined to use the free stock images, you can always find inexpensive stock photo subscriptions. In fact Graphic Stock (which has a good selection) regularly runs a $99/year subscription with unlimited downloads. They also have a video  and audio service that is reasonably priced.
Editing Free Stock Images
Sometimes the stock images may not appear usable. However, one way to get more use out of them is to isolate people from the original image. This gives you more usable assets because a single image can become multiple distinct assets. And even if the stock images don't work as a main image, with a blur filter applied, they become useful ambient background images.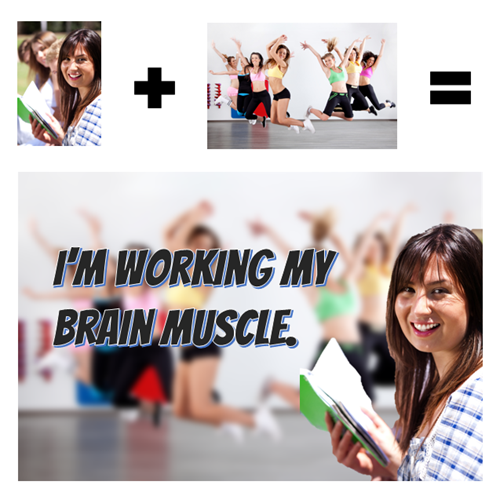 In either case, it never hurts to take advantage of the free assets like these free stock images while they're available. Hopefully they'll come in handy.
Upcoming E-Learning Events
May 22-24 (Atlanta). ATD International Conference & Expo. We'll be in booth 738. Swing by to chat.
June 20-21 (San Diego). FocusOn Learning conference.
Articulate Roadshows. Join us for one or two days of e-learning goodness. Day 1 focuses on more general type e-learning topics and Day 2 is centered on learning to build some nice, reusable interactions. Learn more and sign up using the links below. Seats are limited for the events. If you're interested in presenting at one of the roadshows, let me know.
There are a couple of other events planned. Once we get all of the bookings confirmed, we'll add the registration page and info.
---
Free E-Learning Resources
3 responses to "Over 60 Free Stock Images"