If you're using Articulate 360, you already get access to more than enough stock images. However, if you're looking for a place to find more, one of my favorite sites for free stock images is Unsplash.com. They provide hundreds of free stock images with a Creative Commons Zero license. That means you can do anything with the images, whether free or commercial. And that's a good deal for those of us who are on a tight budget.

As you can see above, I used one of the city images provided by Philipp Henzler for the Storyline tutorials. It works well in an e-learning context. I also used one of the free images for this free template that I shared a while back. You can download the free template it here.
Click to view the free template in action
Unfortunately, while it's great to get a boatload of free stock images, many of them are mostly decorative and hard to use for e-learning courses. And it does take some time to go through the whole kit and caboodle to find just the right images.
Download Free Stock Images
To save you time, I sorted through the images currently available and looked for the ones that had desks, tables, computers, and other generic elements that could work for e-learning courses. You can see a sampling below and download the curated free stock images here.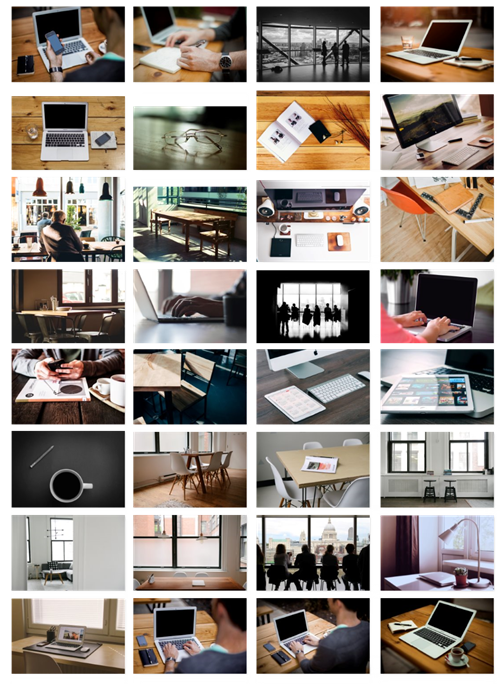 How to Use the Free Stock Images
Obviously not all of the images will work for your courses, but with some creativity you can use of many of them. Here are a few thoughts on how to use them:
Content holders: use the computer screens as a place to put your content.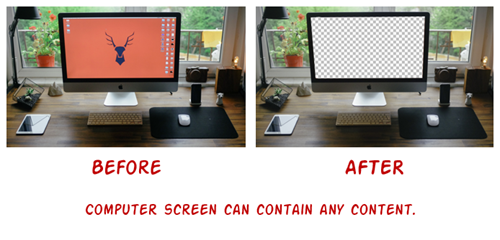 Zoom and crop: you don't need to use the image as is. Feel free to crop or zoom to the parts that work.
Apply filters like blur, black and white, or recolor to get the effect you want. In the image below, I added a blur and character.
While I did curate the images to help save time, they did come from Unsplash. Be sure to give them some props. Thank you, Unsplash!
PS While you're download those free stock images, grab these 54 free medical images, too.
Events
Free E-Learning Resources
9 responses to "45 Free Stock Images for Your E-Learning Courses"