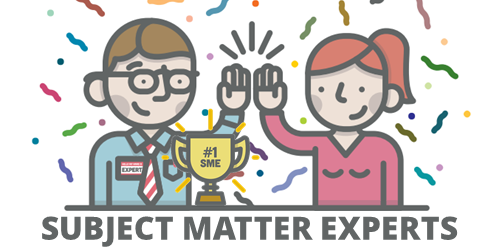 Subject matter experts play a key role in the success of your e-learning courses. The challenge is learning to use their skills and knowledge in a way that works best. Today's post is a curated list of free resources with essential tips and tricks so that you are successful building your courses.
Free Downloads
Here is a list of free downloads available to you.
Rapid E-Learning Blog Resources
Here is a list of relevant blog posts.
E-Learning Heroes Community Resources
Here is a list of community discussions, tips, and resources.
Events
Free E-Learning Resources
One response to "Everything You Wanted to Know About Subject Matter Experts But Were Afraid to Ask"