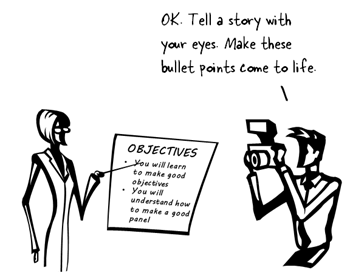 The other day I was doing a search for business meeting images and ran into this collage image. It kind of looks like a comic book layout. I played around with some ways to use this image in an elearning course.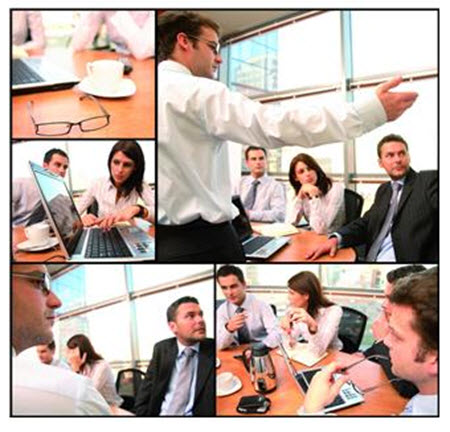 Here's a quick demo of the image converted into an interactive slide. I just added some place holder content since the images are not contextual. But in your case, you'd create a collage where the images work together to tell a story.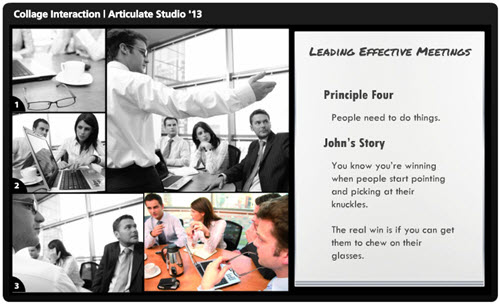 Click here to view the interactive story demo.
Tips & Tricks for Creating an Interactive Story
Here are a few ideas on how you could approach this type of interaction:
This is a simple technique but and an easy way to convert bullet point slides into something a bit more visually engaging. And with a little effort you can frame the information into something more story-like and interactive. It's a step away from a content dump and a step into meaningful content.
What do you think? Would this work with any of your elearning courses?
Events
Free E-Learning Resources
18 responses to "Here's a Simple Way to Convert Your Course to an Interactive Story"