I get a lot of questions about upgrading to PowerPoint 2010.  Most people who ask are still using PowerPoint 2003.  Starting with PowerPoint 2007, there are many features that make the rapid elearning process much more efficient.  I detailed some of those features in this post on why PowerPoint 2007 helps you build better elearning.
PowerPoint 2010 has built on that success and added a lot of features that will make the production process that much more efficient.  I can't cover everything in a single post, so I am going to share five of the features I use most when creating elearning content with PowerPoint 2010.
1. Enhanced Picture Editing
I find that since PowerPoint 2007, I spend a lot less time in a graphics editor to do some of my simple editing.  PowerPoint lets me add all sorts of cool effects and shadows.  It's become even more the case now that PowerPoint 2010 has some additional features.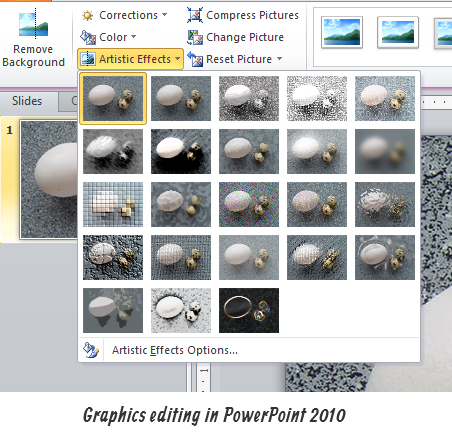 2. Remove Backgrounds from Pictures
Outside of adding shadows and cropping images, I probably spend more time removing backgrounds.  In the past, I had to go to a different application like the free Paint.net or Photoshop Elements.  Now I can remove backgrounds right inside of PowerPoint without leaving my project.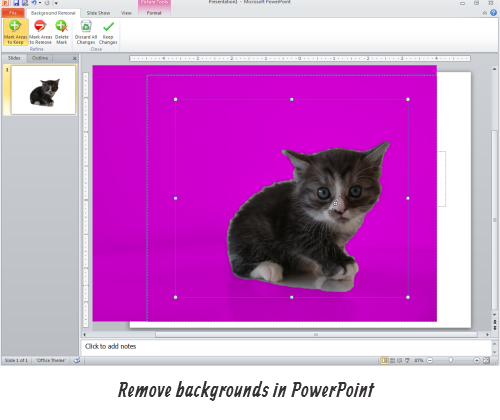 3. Customize the Ribbon
I find that there are any features that I use quite a bit, and mostly when I'm building elearning courses.  It would be great to add all of those features into their own tab.  Well in PowerPoint 2010 you can!

4. Create Custom Shapes
Here's a feature that's kind of buried in PowerPoint 2010.  But if you're building your own graphics, it's one that comes in handy.  Combine shapes to create your own custom shape.  Now that you know where it is, be sure to add it to your ribbon using the tip above.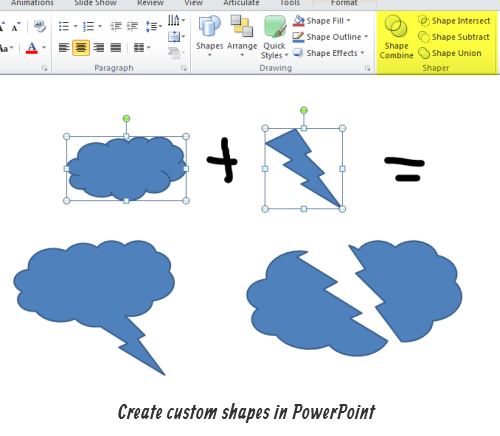 5. Copy Animations in One-Click
I've run into this quite a bit in the past where I have an animation effect that I want to apply to multiple objects.  It required rebuilding them for each object.  Of course, if you don't have PowerPoint 2010, you can use this free tool to copy animations.
However with PowerPoint 2010, just select the animation painter and apply the animation to other objects.  Simple as that.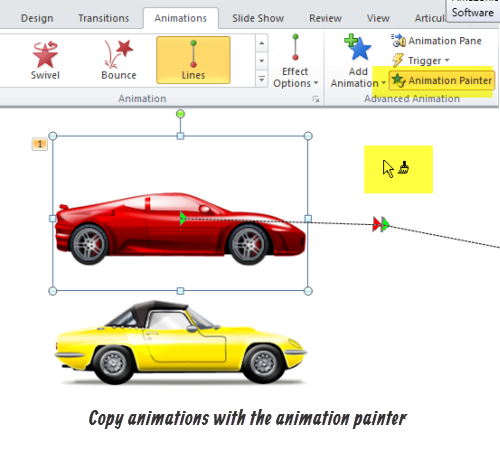 Here's a link to all of the tutorials in a single player for those who don't have access to Screenr.
View PowerPoint 2010 tutorials.
Like I said earlier, there are a ton of features in PowerPoint 2010 that make it worthwhile. But if you need to convince your boss that you need an upgrade to PowerPoint 2010, then these features are big time-savers and well worth the cost of upgrading.
Events
Free E-Learning Resources
31 responses to "Why You Need PowerPoint 2010 for Rapid E-Learning"