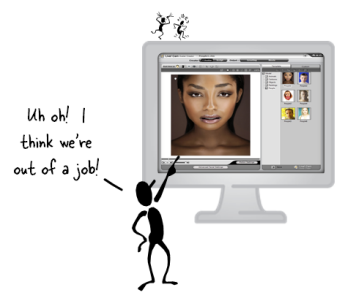 The other day I had to re-install the webcam software for my Dell laptop.  Usually I don't install all of the other junk that seems to get bundled with software these days.  But what I noticed in the Dell webcam software is that it came with Creative's Live! Cam Avatar Creator.  So I installed it.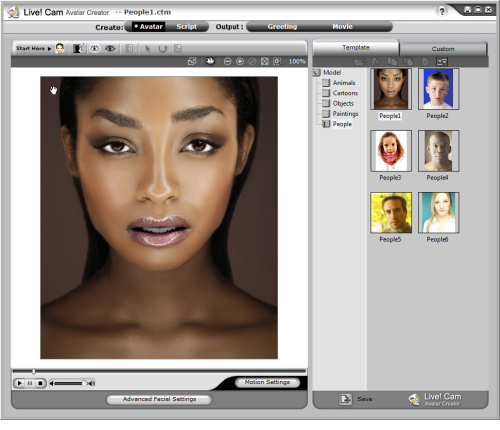 The avatar creator is basically a simplified version of Reallusion's CrazyTalk (which is a pretty decent application for the price).  You can always buy it if you want more features and capabilities; but for me, what comes with the webcam software is more than enough.
If you have a Dell computer, here's a link to download the file.  I tested it on my desktop without the webcam, and the software works fine.  If you don't have a Dell computer, odds are that your webcam software has something similar.  You'll just have to do some digging.
Following are a few tips and tutorials to help you get started.
Create an Animated Avatar
Creating the avatar is simply a matter of uploading an image and then applying the settings so that the mouth and eyes are detected.  From there you can fine tune the settings, and then add eyes and teeth if you want.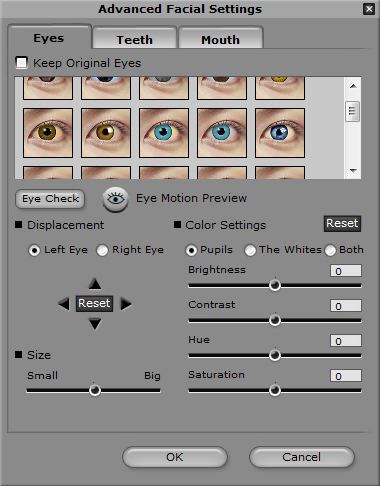 Once you have the avatar working, you can easily add a script.  There's a simple text-to-speech program, but I just recorded some audio and added the .wav file. 
Considering how fast it converts the images to speaking avatars, I'm pretty impressed with the overall quality.  I think the output is pretty decent for something that only took a few minutes to build.  
Ideas on Using the Avatar
Of course you'll have to play around with the different settings to figure out what's going to work best for you.  But once you do, you'll be able to find all sorts of uses for this simple software.  Here are a few ideas:
Animated Talking Head: Often you're using a subject matter expert's headshot in the presenter panel.  With this tool you can make it much more interesting.  Instead of a static image, you have a talking head.  Click here to view the tutorial.
Convert Static Images on the Slide: You can also add the image to the slide.  Use the free images you get with Microsoft Office Online or buy some from sites like istockphotos.  In either case, in a few minutes you can go from static images to something a bit more dynamic.  Click here to view the tutorial.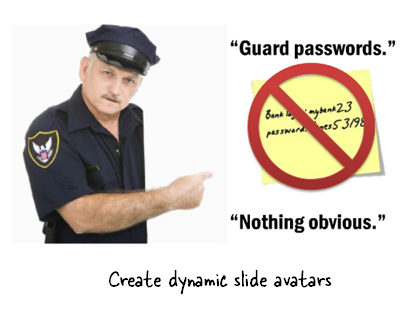 Convert Simple Clip Art: Don't limit yourself to real images, feel free to experiment with some of the clip art that's available to you.  Click here to view the tutorial.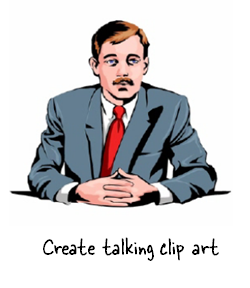 You can see some examples of how they're used in the demo below.  I also included tutorials for those who don't have access to Screenr.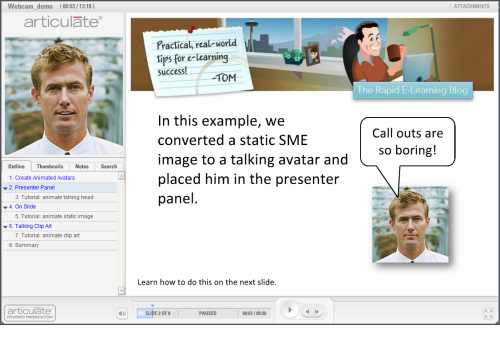 If you're working with a limited budget, a tool like this lets you add some creative flair to the assets you have access to as you build your elearning courses. 
Are these perfect, high-end avatars?  No!  But the software's free (for those with a Dell computer) or inexpensive.  And if you want to use some avatars in your courses, this is a viable option.
Events
Free E-Learning Resources
38 responses to "You May Already Own the Tools to Create Simple E-Learning Avatars"