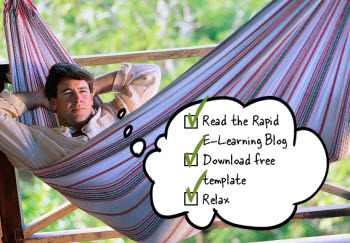 The irony of Labor Day is that many of us celebrate it by taking the day off. That means one less day to create elearning templates. No worries because we've got you covered.
To help you relax and enjoy the last few days of summer, I've included a free tab-themed elearning template. It's a good one for  business policy and compliance courses.
Glassy Blue Template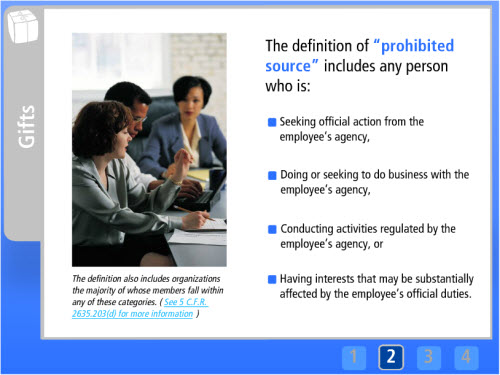 Click here to view the demo template.
The image below shows the key layouts that make up the template. There's a starting screen, a series of tab screens, a quiz start screen, and an exit screen. Included with the PowerPoint file is a matching Articulate Quizmaker template customized with a matching color scheme.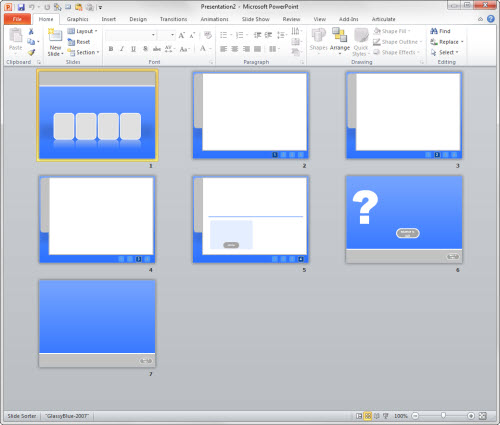 The Glassy Blue template is designed around a series of click and reveal tabs. That means you need to add hyperlinks from the tabs to the appropriate slides.
Here are some more tips on working with the template:
The start screen consists of four rectangles that represent links to four sections. If you have more than four sections, just add another rectangle. Align them with the others and change the size to accommodate the right layout. Add hyperlinks to the shapes so that they link to the appropriate sections.
Each distinct section should have a series of tabbed screens. You can see those above in slides 2-4. Duplicate those slides for each section. Use hyperlinks on the tabs to link to the appropriate slides. You can always add additional tabs. It probably makes sense to add the section tabs to the master layout for easier editing.
This template is designed using the PowerPoint design theme colors. That means you can easily change the template to match the colors required for your course and organization's branding.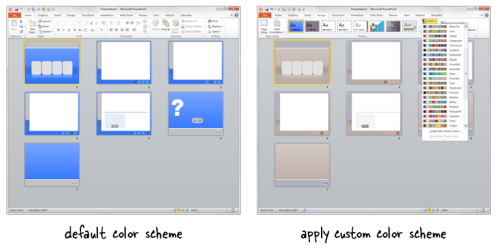 Demos & Downloads
Following is an example of the published template. You can also download the file that includes a .ppt and .pptx version. It also includes the Quizmaker file.
Since the PowerPoint files can be imported into Articulate Storyline, Mike Enders built a Storyline template using the Glassy Blue PowerPoint file. He made modifications that take advantage of some of Storyline's interactive features.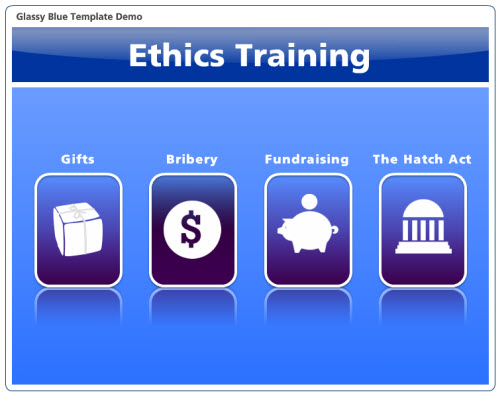 The Glassy Blue template is simple and perfect for information sharing and compliance training. The tabs would also work well as a process interaction. The template is also easy enough to customize so that it meets your needs. Feel free to download it and use as you wish.
Events
Free E-Learning Resources
4 responses to "Celebrate the End of Summer with This Free PowerPoint E-Learning Template"