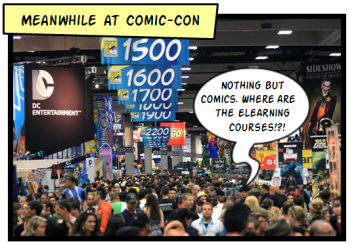 At a recent workshop someone asked how to get better at designing elearning courses. My first response is to practice building courses. Which prompted the follow up question: "What should I practice?"
One way to practice is by becoming fluent with the tools you use and learning new techniques. A few weeks ago, David put out the challenge to create a comic book inspired design. These challenges help you learn the tools and think through different design ideas.
What I Like About Comic Book Designs
I've written about comic book designs in the past and showed a simple way to create a comic book template.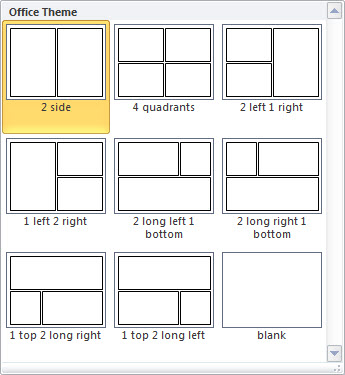 What I find most valuable about this type of design is that it forces the content to be restructured. You focus more on story. These courses also look different and that in itself can be engaging.
Comic Book E-Learning Examples
Prevention with Positives in Action by HIV PWP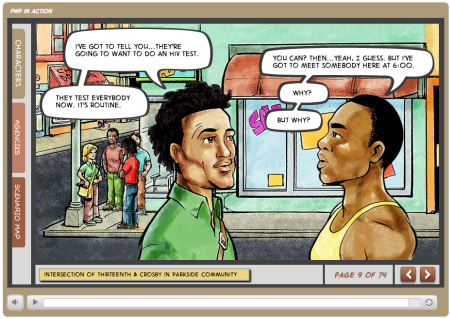 Click here to view the elearning example.
Here are some of the elearning examples from the weekly challenge. Keep in mind they're not intended to be complete courses. The idea of the weekly challenge is to practice something new or different, so a lot of them are quick mock ups.
Jeff Kortenbosch shared a neat example. What I like about his example is that it shows you can create quite a bit with PowerPoint. And you may even recognize some of the clip art.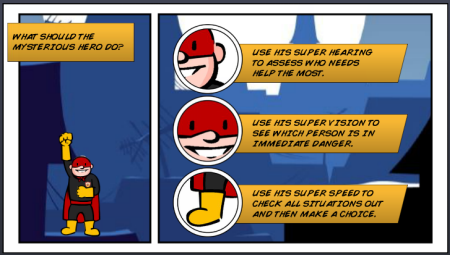 Click here to view the elearning example
Paul Alders built a series of panels that zoom in and out. He explains his demo here.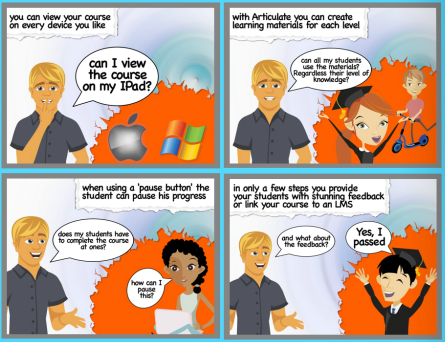 Click here to view the elearning example
Lawrence Williams shows off a comic style course. I like the idea of clicking on the panels to navigation.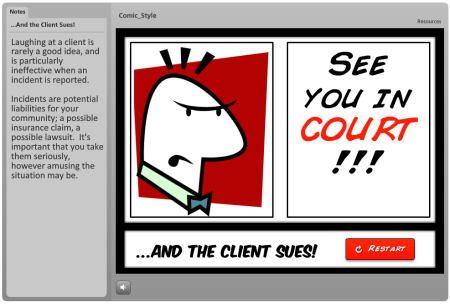 Click here to view the elearning example.
Nancy Woinoski shares a comic style course that was actually the first project she built in Storyline.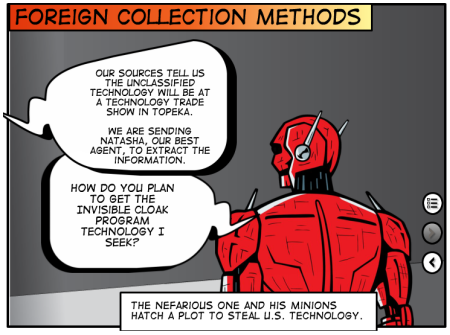 Click here to view the elearning example.
Examples of Comic Book Templates & Layouts
Yewande Daniel-Ayoade shared a storyboard that she created. I also like the forum conversation and some suggestions from others in the community.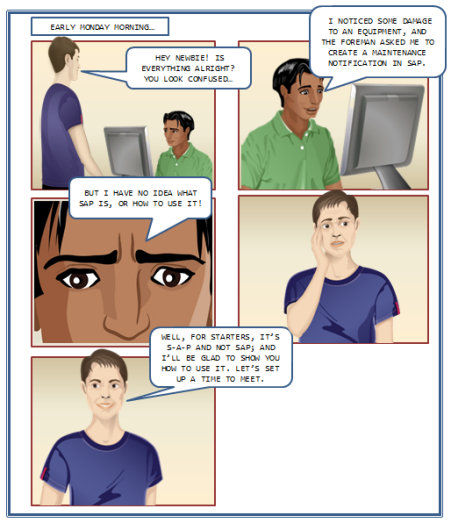 Ana Lucia Barguil shared some template layouts to help with the comic design. You can download the free template here.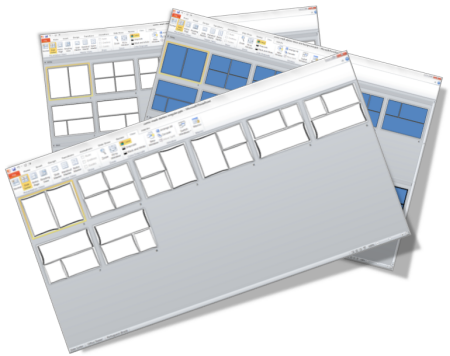 Cary Glenn also shared a Manga style layout to use with your comic courses. He also provided a demo example so you can see how it looks with content in the layouts. You can download the files here.
If you're stuck with click-and-read courses (or you want ideas to make them more engaging) then a comic book approach like this may come in handy. If so, these elearning examples should inspire some ideas.
*Comic-Con image via Kevin Dooley
Events
Free E-Learning Resources
15 responses to "Have You Seen These Comic Book Style E-Learning Examples?"