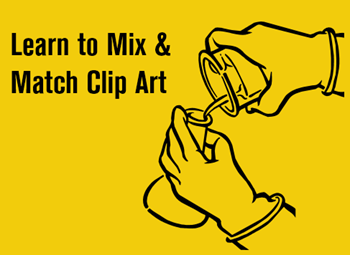 In a recent blog post I featured a series of free images that work well for safety training. Quite a few blog readers asked how I customized the free images for the safety training demo I posted.
In today's post, I'll show you how to create your own safety training images using that same clip art style.
Download & Sort All of the Free Safety Training Images
Do a search for the safety training images and then download all of them to a single PowerPoint file. I sorted them by type of image so it's easier for me to see what I have.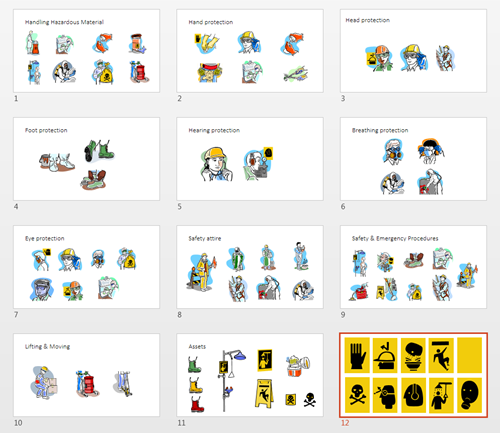 When I save images from a single style, I title the file "stylename.pptx" so that I know which style it came from. In this case, the file is saved as "Style401_Safety.pptx."
Isolate Elements of the Free Safety Training Images
Whenever I work with clip art I not only look at the clip art for what it is, I also try to isolate individual assets. Here are some examples.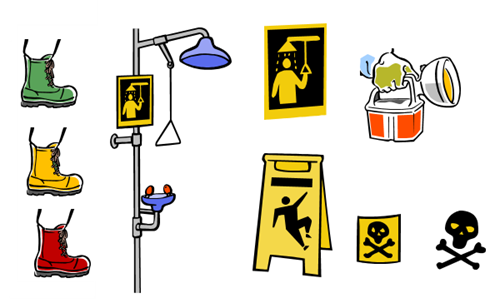 In the image above, I was able to separate distinct elements from the safety training images. I can possibly use these elsewhere in my safety training course.
In the following example, I was able to pull some icons out of the clip art. Then I created a colored shape that was the same size and added the icons to it so that I have icons that are the same size.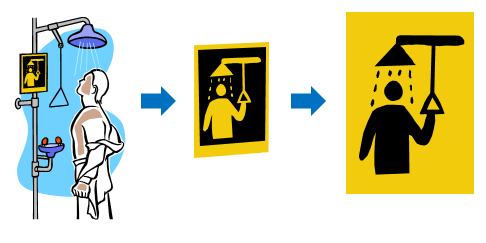 You can see that the shower icon was originally just a small element of the original clip art. I pulled it out, straightened it a bit, and swapped colors. Below are more examples of icons I created from individual elements in the original safety training clip art.
Create Custom Pictographs for Safety Training Images
I needed a breathing/gas mask icon, but didn't have one. So I created my own by using a different gas mask image and modifying it so it looks like it belongs to the same icon pack.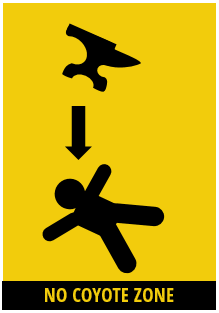 If you can't find what you need, especially with safety training images, then create your own pictographs like the one above. They're made up of a few simple shapes and easy to create.
Learn How to Create Free Safety Images with this Tutorial
Here's a tutorial where I show some of the techniques I used to modify these safety training images.
Click here to view the tutorial.
Here's a free download if you want to use the Storyline file to get started on your own modules.
Now it's up to you to clean up these safety training images and use them in your on courses.
Events
May 21-24 (San Diego): ATD ICE. Come visit the booth.
June 1 (Johannesburg): 2023 Learning Indaba Conference. Delivering a keynote presentation and afternoon e-learning workshop. You can also sign up to attend the conference sessions virtually. Register here.
June 2 (Johannesburg): Articulate User Roadshow. Connect with other users and learn all sorts of tips & tricks. Learn more here.
June 6 (Cape Town): Articulate User Roadshow. Connect with other users and learn all sorts of tips & tricks. Learn more here.
Everyday. Check out the weekly training webinars to learn more about Rise, Storyline, and instructional design.
Free E-Learning Resources
2 responses to "How to Create Custom Safety Training Images"