Ten years ago, the e-learning industry was still mostly Flash-based. That meant organizations either had to buy e-learning courses, have them custom-built, or hire a Flash programmer to build them. The cost for doing so meant most organizations didn't have access to the world of online training.
That all changed when the PowerPoint-to-Flash tools like Articulate Studio, emerged. It democratized the world of online training because it put e-learning into the hands of anyone who wanted to build a course. If you came from that world where building Flash courses took more time and cost more, everything was rapid. Thus, the term, rapid e-learning.
The Evolution of Rapid E-learning
Flash required special skills which made authoring in PowerPoint so attractive. With some creativity, one could build engaging and interactive e-learning courses in PowerPoint. However, the reality is that PowerPoint has a ceiling and doesn't offer all of the interactive capabilities required for many e-learning courses. I outlined that in this post on why PowerPoint isn't the right choice for interactive e-learning.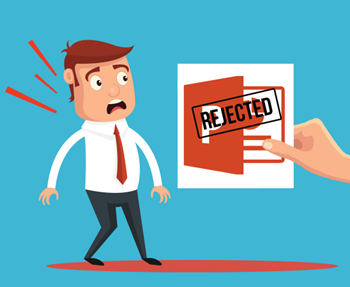 Interactivity is mostly limited to click-and-reveal.
It requires a lot of redundant production which gets exponentially more complex.
You can't use variables to create adaptive training or branched interactions.
When Storyline came out in 2012 it really changed the rapid e-learning industry. For the first time, one could build highly interactive content with PowerPoint comfort and without a background in programming. That was an exciting time for first-generation rapid e-learning developers.
Second Generation Rapid E-Learning
I'm often asked where is the rapid part of rapid e-learning? For those who are entering the industry today, it's a bit different.
Storyline is still a killer application. However, there is an opportunity for those who want a new type of authoring, or what could be called rapid(er) e-learning. Welcome to the world of Rise.
In a sense, Rise is to Storyline what PowerPoint was to Flash. It offers even easier authoring that allows for quick development and delivery. It's fully responsive and works great on mobile devices.
Comparing Rise to Storyline
Rise courses are constructed using pre-determined blocks. Choose a block, add content, and publish. Whereas, Storyline is a freeform slide that requires a bit more work.
A great way to see the difference is by looking at how to insert a tabs interaction (one of the most common interaction types). In Rise, select a tabs interaction block and insert the content. That's it.
In Storyline, it's relatively easy to build a tabs interaction, but it requires more steps. Decide how it will look and work. And then from there build custom tabs, add layers, and then connect triggers.
As you can see, Rise is a whole lot faster and easier. It's the new and improved rapid e-learning.
Combining Rise and Storyline for Powerful Rapid E-Learning
The cool thing is that when you want some custom interactions, build them in Storyline and add them to the Rise course. Thus you get the best of both worlds: fast, easy authoring in Rise combined with custom interactivity of Storyline.
Click here to view the Rise demo.
Above is a quick demo where I modified one of the Storyline templates in Content Library to work in Rise as a simple interaction.
Other Examples of Rapid E-Learning Courses in Rise
And for those wondering what you can do, here are few Rise demos:
If you haven't tried Rise, give it a go. Let me know what you think. Eventually, this e-learning stuff will get so easy we'll just be sitting at home watching Netflix and eating bonbons.
Events
May 21-24 (San Diego): ATD ICE. Come visit the booth.
June 1 (Johannesburg): 2023 Learning Indaba Conference. Delivering a keynote presentation and afternoon e-learning workshop. You can also sign up to attend the conference sessions virtually. Register here.
June 2 (Johannesburg): Articulate User Roadshow. Connect with other users and learn all sorts of tips & tricks. Learn more here.
June 6 (Cape Town): Articulate User Roadshow. Connect with other users and learn all sorts of tips & tricks. Learn more here.
Everyday. Check out the weekly training webinars to learn more about Rise, Storyline, and instructional design.
Free E-Learning Resources
10 responses to "The New & Improved Rapid E-Learning"