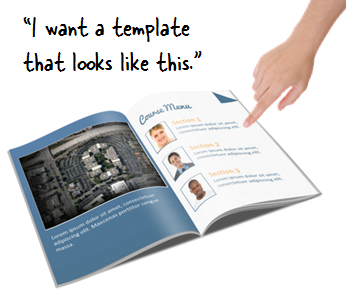 I was digging through some files recently and found this template idea that I started a while back but never did anything with it. It's built to feel a bit like a book. This could work for an information course or for performance support.
PowerPoint Template Demo
Below is a demo of the free PowerPoint elearning template. I added generic content with images and videos to give you some ideas on how the template could be used.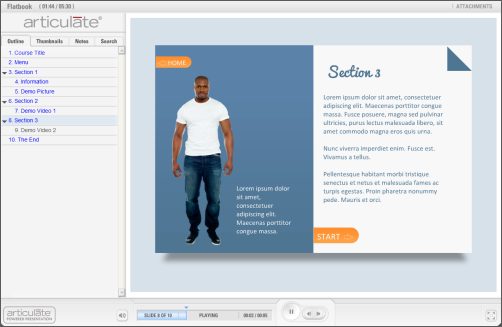 Click here to view the PowerPoint template demo.
Layouts
This PowerPoint template consists of eight core layouts. Of course you can always add more.
Look through the demo I put together to see how I used the layouts with different types of content. That should give you some ideas. The last slide of the template has the color scheming that I used. Use format painter to apply the format to your own shapes and text if you want to use the same formatting.
Click here to download the file. I also included the Pacifico font in the download. It comes via the Google Web Fonts site and the font was created by Vernon Adams.

If you use the template, send me a link. I'd love to see what you did.
Events
Free E-Learning Resources
15 responses to "Another Free PowerPoint E-Learning Template"