It's that time of year to share gifts, so here's an elearning template that you're free to use as you wish.  It's inspired by a Christmas tree with the green background and colored bulbs.
The template comes with a few layouts and they're easy enough to modify, which you'll see in the tutorials.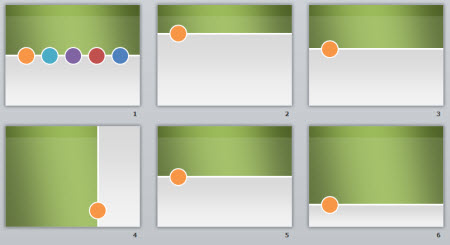 I see the color bulbs as a way to feature different sections.  If you want additional layouts to accommodate the different colors, just go into the slide master, duplicate the layout and change the color of the bulb.
As always, I use the default template colors, so you're free to easily modify the colors using PowerPoint's color themes.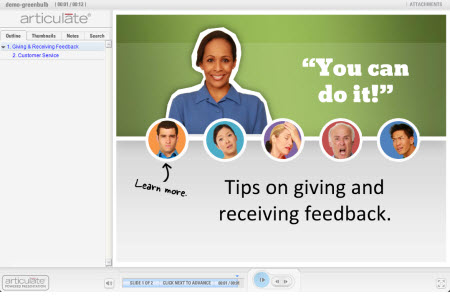 Click here to view the template in action.
You'll notice in the demo above that I added characters to the bulbs.  This is a simple way to create a more human looking course.  It's also a neat way to transition to scenarios.
Another thing you'll notice is the cutout character.  It's kind of trendy right now and pretty easy to do.  I like this look because it helps get away from the PowerPoint look and it adds a sense of informality to the course which may help make the content seem less rigid.
If you want to learn more about using the template and how to create the cutouts and character fills, be sure to check out the tutorials below.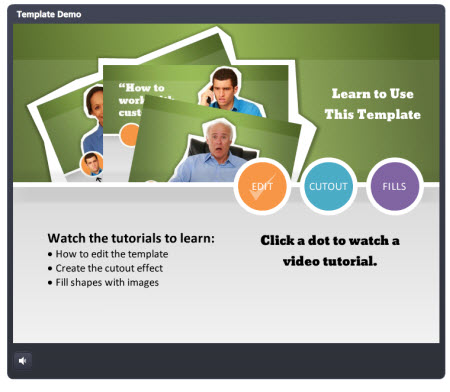 Click here to view the tutorials.
Here's a link to the free PowerPoint template.  Feel free to use it as you wish.  Also, take advantage of the other free downloads in the elearning community.
Hope you enjoy the template and have a great 2012!
Events
Free E-Learning Resources
20 responses to "Check Out This Free PowerPoint Template & Tutorial"