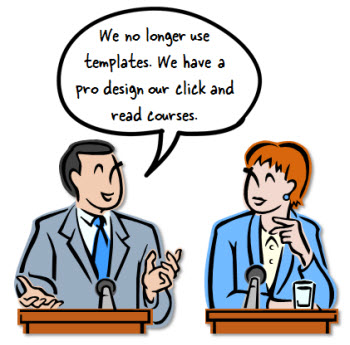 I have mixed feelings about templates. On one hand templates are great because they help guide the production process and maintain consistency. This is good for the beginner or the organization that desires a defined look and experience.
On the other hand, it's easy to become too reliant on templates. Often this forces us to use templates that don't fit the context of the course content. And then many organizations force draconian template rules on all elearning courses, regardless of their purpose. I worked for a multi-billion dollar company that had one official PowerPoint template that had to be used for all things PowerPoint regardless of what was being built. Of course this was disastrous when it came to some of our elearning courses.
I tend to see templates less as rules for course structure and more as guiding principles. When you first start building courses they help with developing a consistent design and course structure. A good template can fill in the gaps for the novice elearning developer.
But as you gain experience, you really should start to lean less on templates. At some point your expertise should kick in and override your reliance on templates. Ideally, each course that you build dictates a unique design.
But of course, that's not the reality for many of you and templates are part of the production process. In that case, it's good to know what to look for and where to find templates that you can use.
Microsoft's Online Office site is a great resource for free PowerPoint templates. They have thousands. But there are some challenges. The first is that there may be a thousand templates, but that's not the same as a thousand good templates.
And then the other challenge is weeding through thousands of templates. Even if they were all great templates, it takes a lot of time to get through them all.
What I Look for in Free Templates
I want a template free to use for commercial use. Personally, when I share a template I make it available for you to use as you wish. I can't stand to find a free resource only to find it's free for personal use only. I'm not sure about you, but I don't do too many family PowerPoint presentations.
Since many of you are using PowerPoint and the resources on the Microsoft site here's a link to the Microsoft EULA. I'm no lawyer so it's up to you to read and interpret the EULA. However here are two things I'll point out when it comes to using the:
My first inclination is to look for a clean design with lots of open space so I have room to add my own content. I also like variations on the slide layouts.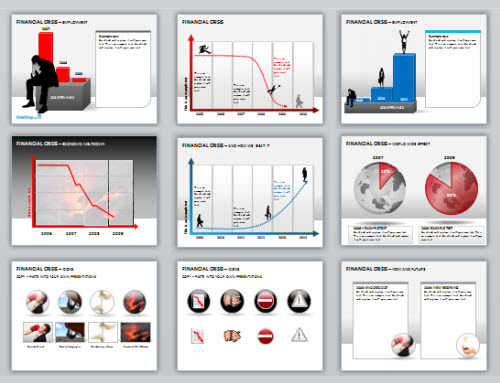 I prefer designs that use the default color schemes in PowerPoint so that I can quickly add my own color schemes. It doesn't help to find a slick PowerPoint template and then realize that I can't make it work with my organization's colors.
Think like a crow. I was sitting outside a Starbucks once watching some crows pick through a garbage dumpster. It made me think that in some ways we need to be like that when it comes to elearning assets.
If you're a rapid elearning developer with a limited budget, then it's time to train your eyes to look for the jewels mixed with the junk. We looked at this previously in the post on finding resources for your elearning courses.
Learn to look for the assets that make up the template. While you may not be able to use the template, you may be able to use some of the assets in it.
5 Free PowerPoint Templates to Get You Started
To save you some time, I dug through the PowerPoint templates on the Microsoft site. I think that they could be the starting point for some nice elearning templates.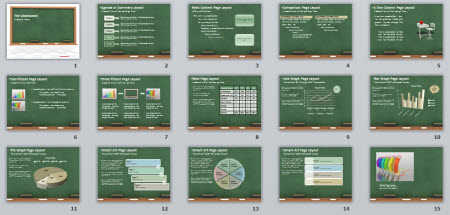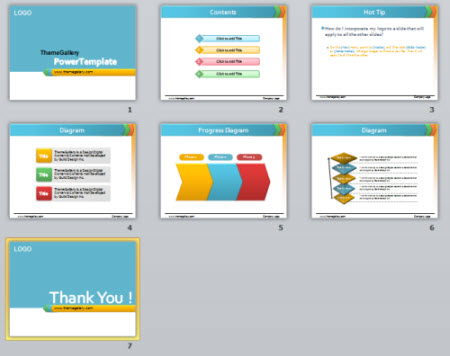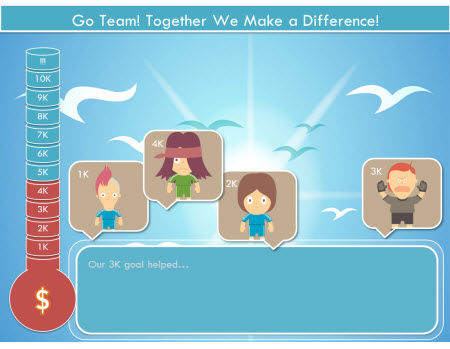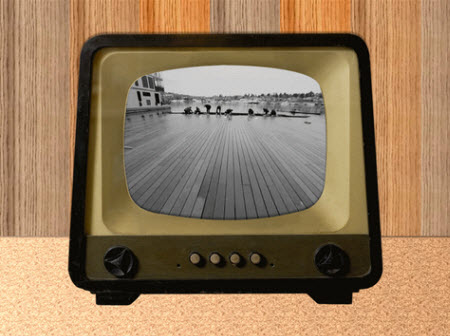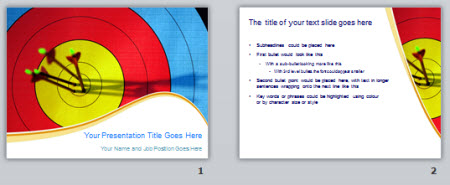 Obviously these are simple templates and they won't work with every course. But for those of you looking for some free assets these templates may help. Each one is a bit different. So even if you don't use the template, look at how it's designed so that you can learn more about using PowerPoint. The quiz and progress meter templates are good examples of how to use the selection pane and interactive elements in PowerPoint.
Also, don't forget to take advantage of the free PowerPoint and Storyline templates in the Elearning Heroes community.
Events
Free E-Learning Resources
16 responses to "How to Find Free PowerPoint E-Learning Templates"