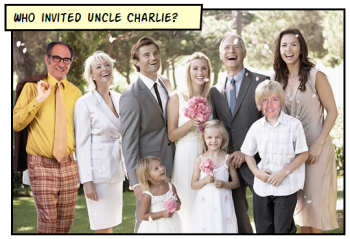 Are the fonts you select for your elearning courses equivalent to your older uncle's leisure suit? Sure, it's clothing. But is it what you want to be seen in?
In a previous post, we explored how to create a style guide for your online course design. The style guide helps with consistency, but it doesn't dictate which font styles to select.
In today's post we'll review some simple rules when selecting and pairing fonts.
Rule #1: Select contrasting fonts.
As a simple rule of thumb, I look for fonts that contrast by weight or serif with san serif.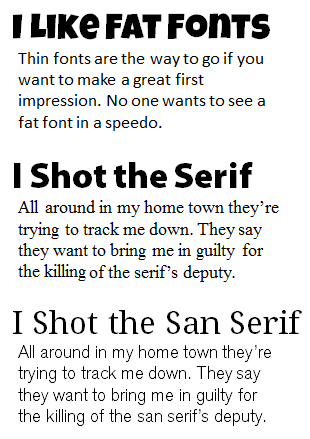 However there are other ways the fonts can contrast such as style or form. Changing size or color is another way to create contrast. When using informal or script-like fonts, those typically work better as heading fonts rather than body text because they're not as easy to read.
Rule #2: Use the same font family.
Many fonts are part of a font family. And those families tend to have enough diversity and variety to make appropriate parings.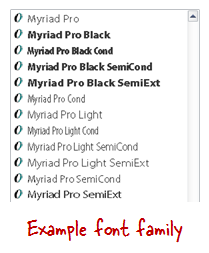 The benefit of the same font family is that they're designed to work together. If you look through the fonts on your system, odds are that you'll find a few families already.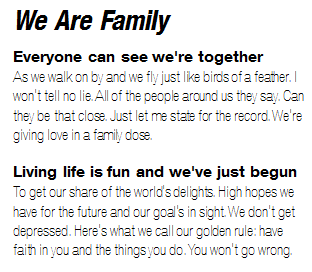 Rule #3: Avoid fonts that look the same.
The last rule is to avoid pairing fonts that look the same or very similar. Fonts have a lot of subtle differences. By selecting contrasting fonts, you can play off of the differences. However, if you select fonts that look too much alike, then you introduce a discordant look.

Usually people select similar fonts because they want one that's specifically a certain size, bold, or italicized. If that's the case, then stick with a single font and use the bold and italics to make it a little different. It'll look more elegant that way.
Bonus Rule: If You're Not Sure, Go with What Looks Right
You may not be a trained fontologist but you probably can tell when something looks right or wrong. So go with your gut. Unless you're the one building the Frankencourses. In that case, go with rule #2.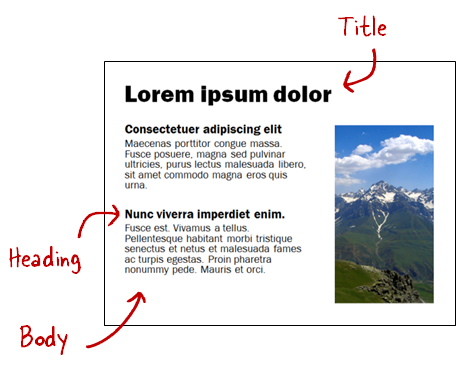 To practice pairing fonts, build a simple PowerPoint slide. And then assign different font types to see what they look like. When you find a font pair you like, make note of it so the next time you'll spend less time trying to match pairs.
Another option is to practice pairing fonts with this typographic dating game.
Use the right font type and your course is refined. Use the wrong one and things won't look right. Take some time to learn how to pair fonts and then make a list of font pairs so that you're ready for the next course.
Events
Free E-Learning Resources
8 responses to "3 Rules When Selecting Fonts for Your Online Training Course"